Alcohol continues to be one of the biggest categories in convenience – making up about 15% of a typical store's total turnover. Recent seasonal and legislative changes (MUP Scotland) have impacted the category – outlined in our Alcohol National Top Seller Report and analysis below.
Our top ten list is based on the sales of 2,887 stores all using our ShopMate EPoS terminal.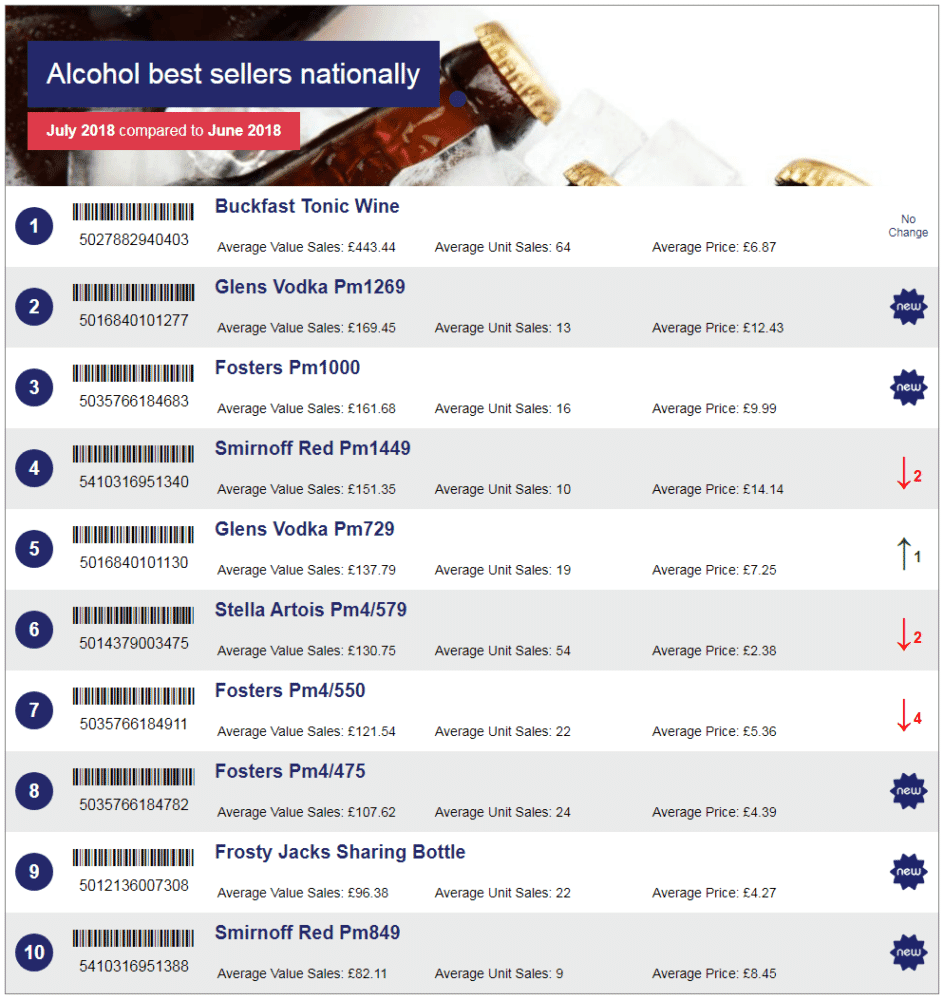 The popularity of Buckfast:
Buckfast Tonic Wine continues to be Britain's most popular alcoholic beverage. This, however, is driven entirely by sales in Scotland and Northern Ireland, due to its cultural popularity and the fact that historically it's average price per unit of alcohol has been well above the minimum, leaving Buckfast unaffected by the legislation unlike other high strength alcoholic products such as white cider.
Importance of Price Marks:
8 out of 10 of the products in the table above are price marked. It's been known for some time that price marks drive the sales of products by giving consumers confidence that the price is set by the brand and therefore, unlikely to be lower elsewhere.
Impact of Minimum Unit Pricing on White Cider:
The low price and large pack size of White Cider have historically made it a popular product among some consumers, but also a target for concerned legislators. Recent changes to alcohol pricing in Scotland are likely to have a negative effect on Frosty Jacks Cider.
Access our full Top Seller Report here.