Confectionery remains one of the most popular categories in convenience. Factors such as seasonal changes, changing popularity, promotions, and consumer habits all have an effect on the sales of particular products. These changes have been outlined below in our Confectionery National Top Seller Report and analysis.
Our top ten list is based on the sales of 2,865 stores all using our ShopMate EPoS terminal.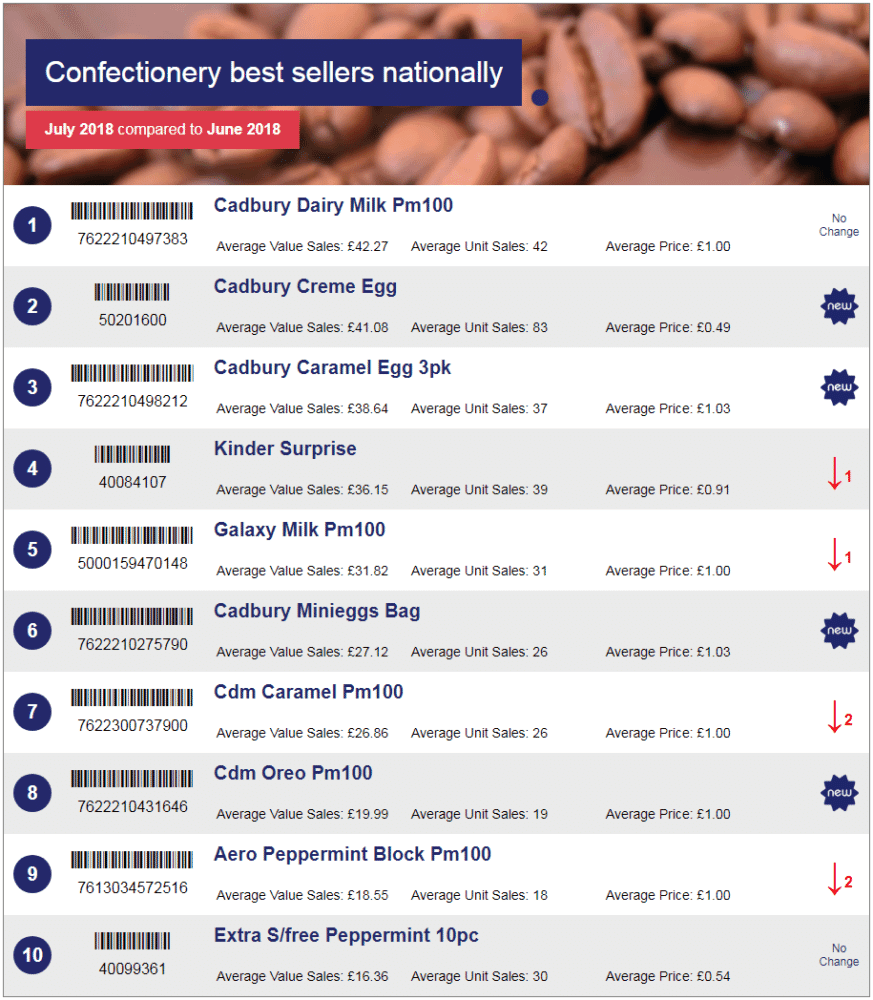 Easter Products:
Cadbury's Easter-based products have seen an increase in popularity, Cadbury's 'Creme Egg' has hit number one as the best selling confectionery product nationally with the highest number of unit sales; this is regardless of the absence of any of their high exposure marketing campaigns that normally take place in the new year into the Spring. This may be through stock clearance or just because they are popular all year round.
The strength of Cadbury:
As well as the unusual increase in the popularity of their Easter products, Cadbury remains strong in this category. Six out of the ten confectionery items in the best selling list are Cadbury products, including the top 3 national best sellers.
Larger Format Bars & Price Marks:
All the Chocolate Bars in our top 10 are larger format bars; price marked at £1.00. This is an excellent example of changing consumer habits and shows the popularity of larger items over, smaller, 'individual' sized chocolate bar as the go-to item to buy. The popularity of these sized bars and the price marked items could show that UK consumers are opting for value for money over the size of the item, or are top up shopping in convenience stores.