4. How long does it take?
Using a photo sharing platform is a great way to sell yourself and promote your business efforts. After all, your Instagram feed is a visual representation of your business values. Investing time into your social media can be time-consuming, however, allocating 10 minutes of your day to social interaction could be the step forward you need to gain recognition and boost customer engagement. A quick photo or video upload daily will entertain your viewers and provide them with a unique perspective into your business.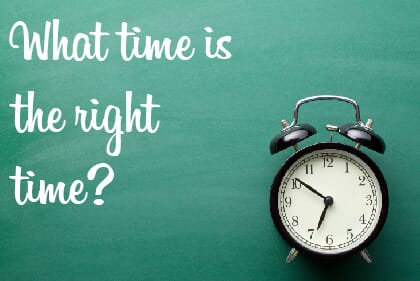 5. Time to upload
It is tricky to know when to upload your posts to ensure interactivity. Studies suggest the best time to post is lunchtime (11 am – 1 pm) or evening (7 pm -9 pm) as this is when people are most likely to be out of work and check their phones / visit social media sites. Hitting these times will allow you to target your selected audience. Instagram analytics (Insights) gives you valuable data about who your followers are, when they're online, and how many people viewed your Instagram post. If you're unable to post at the optimal time, free services such as Hootsuite and Buffer allow you to schedule multiple posts for the future as well as offering a range of reports that you won't find on Instagram.
6. What can it do for you?
Keeping up your social interaction can build existing relationships with regular customers and invite others to join your community. Instagram usage, like all other social media platforms, is spread by word of mouth. Instagram is different though, because what attracts the eye, the mind remembers. A consistent flow of high quality content and activity can tell the story of your success. Give your page personality and show off what you have to offer. The best part is it is FREE! Why not give it a try?
To get started with your Instagram account simply click on on the link! Instagram