The Snacks Category is a key category in the convenience sector at present. Factors such as price marking, brand dominance, and the profit margins of the products are some of the factors affecting the category. These changes have been outlined below in our Snack National Top Seller Report and analysis.
Our top ten list is based on the sales of 2,865 stores all using out ShopMate EPoS terminal.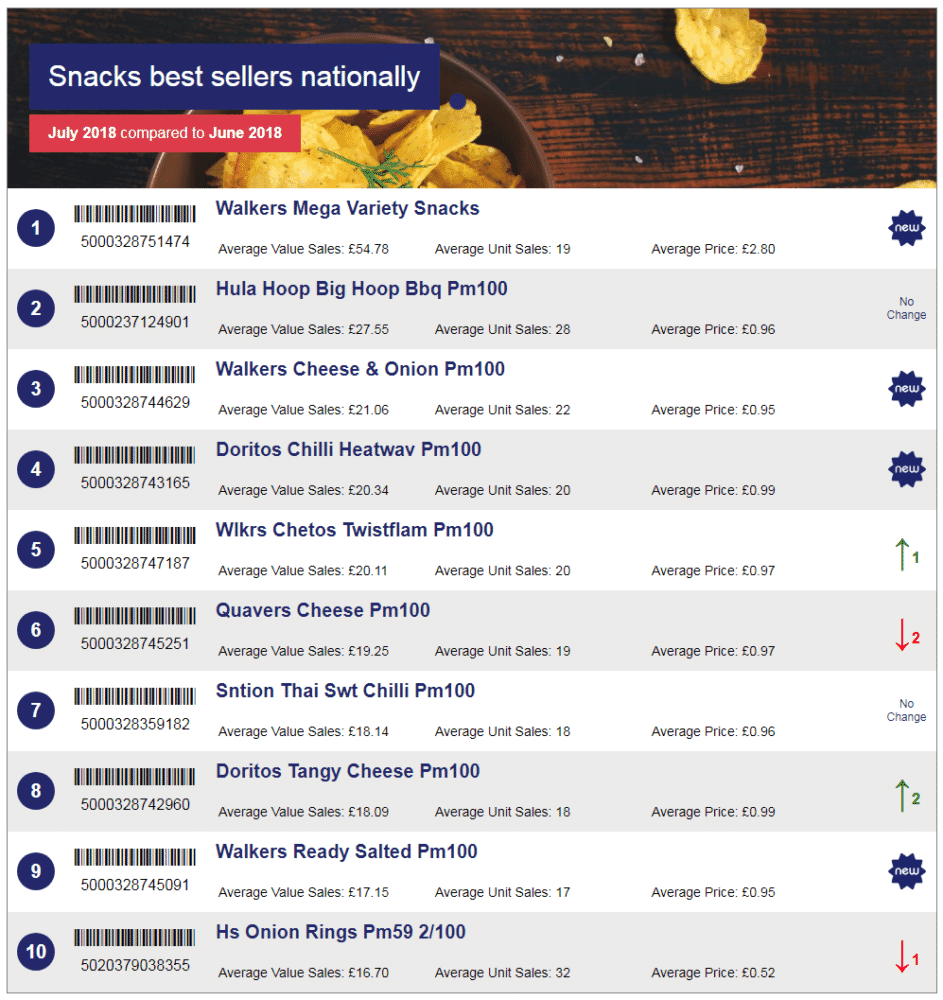 Price Mark Significance:
9 out of 10 of the products in the report above are price marked. Price marks drive the sales of products by giving consumers peace of mind that products aren't going to be affected by inflation in the short term and is priced similarly in larger supermarkets and discount stores.
PepsiCo Dominance:
Walkers (including Quavers), and Doritos are all under the PepsiCo brand and hold 8/10 places among the top ten best sellers. This is not a huge surprise as Walkers have been the Market Leader in the UK for a long time and is the go-to brand for many consumers.
Potential Snack Profits:
Although the Snack category doesn't produce the most turnover, it is important, as the profit to be made on these products is around 30%, significantly higher than other big categories, such as Tobacco.