Soft Drinks remains one of the most popular categories in convenience. Different aspects of the market impact the sales of the drinks products, such as the sugar tax, price marked products, and restrictions on different kinds of drinks. We have identified some tips for retailers and provided a list of the 10 best-sellers across our national store estate. The list highlights new entrants and shows how others have moved up or down the list.
The top ten list is based on the sales of 2,877 stores all using our ShopMate EPoS terminal.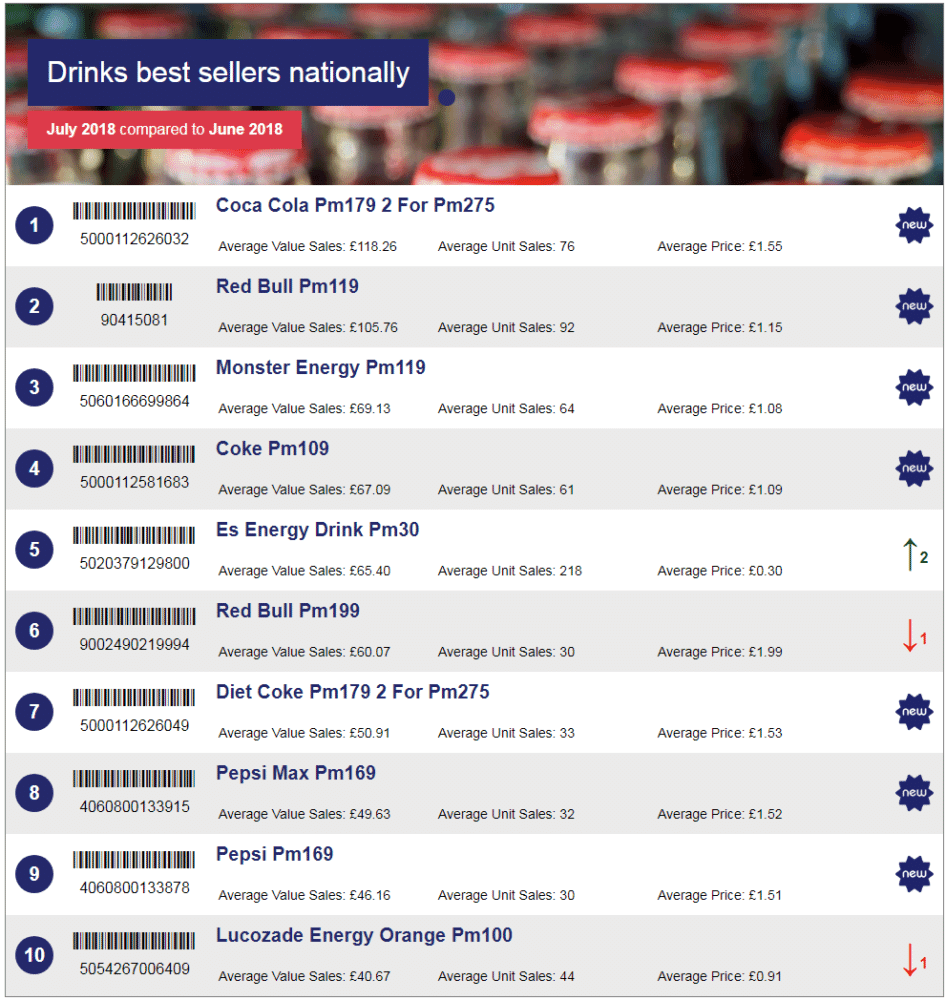 The Sugar Tax
The recently introduced Sugar Tax is designed to encourage shoppers to choose healthier, cheaper drinks options. Our latest top seller report suggests that this is not happening, as 7 out of 10 of the top selling products are high in sugar. Furthermore, the low sugar alternatives are being beaten significantly on unit sales. Its price mark promotion could explain the popularity of Coca-Cola, however, Diet Coke has the same promotion yet is ranked 7th place in terms of Value Sales.
Price Marked Products
Price marks give customers confidence that the price they pay is not inflated and will most likely be the same in the supermarkets and discount stores. All of the top sellers are price marked, suggesting that this confidence is leading to sales. The combined psychological impact of price marks and promotions may explain the popularity of Coca-Cola in terms of Value Sales.
Energy Drink Restrictions
An informal age restriction on caffeinated energy drinks hasn't affected sales. Under 16's are banned from purchasing energy drinks in some supermarkets and stores. 4 of the 10 top sellers fall into this group, even in a stricter selling environment. However, it is possible that in the future, those unable to purchase energy drinks may move into different drinks sub-categories.