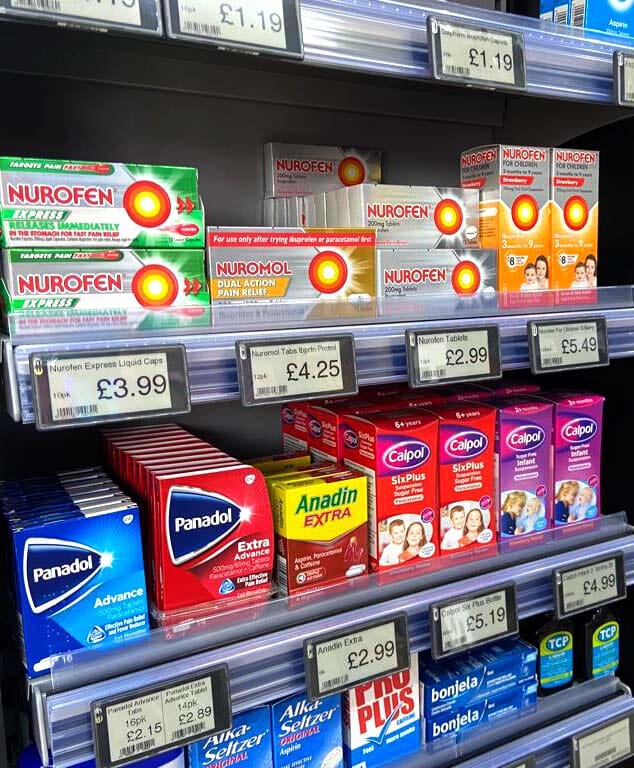 Accurate pricing can help you make sales and build the all-important trust. Electronic Shelf Edge Labels (ESEL) are the ultimate in convenience – your ShopMate prices are automatically updated to your tills daily – imagine if your shelf prices were automatically updated at the same time!
Reduce Errors and Save Time
Human error and inaccuracies are significantly reduced – even eliminated. You have a centrally controlled system for consistent pricing across all your stores.
Improve Your Marketing
ESELs no longer act as just a passive pricing display mechanism. Now they can be used as "micro web pages", displaying essential omnichannel data. With ESEL, you can easily design and customise price tags with new features such as: Live inventory updates, website links, recipes or nutritional details and social media links.
Improve Customer Service
With pricing looking after itself, your team can look after your customers – building positive relationships and repeat visits.