Payzone
A card payment solution from a partner you can trust:
Pazyzone are here to make card acceptance simple for you. Whether you're looking to take contactless card payments, payments over the phone or online, they can help.
What's more, Payzone now offer a wide range of utilities top-up services including British Gas, all at an affordable rate with hardware designed to take up minimal counter space.
How Payzone helps you flourish
Short and Simple 12 month contract
While other card payment providers may tie you in for up to 5 years, Payzone are happy to offer you a short 12 month contract.
No charges to join or leave
Payzone don't charge you a penny when you sign-up, and if you leave at the end of your contract, they won't charge any exit fees.
Personalised packages to suit you
One size doesn't fit all. That's why we'll always create you a card acceptance package that's made to measure.
Increase your footfall with Payzone Plus
A new device + great products = big benefits.
This incredible deal includes our new Payzone Plus device, a competitive bill payment solution AND card acceptance functionality that comes with great card transaction rates for Payzone retailers.
Transact through our new Payzone Plus device. It's quick, reliable and convenient. Get access to popular bill payment services, including utilities, mobile phone top-ups, parcel collection, transport & ticketing and online gaming and gifting. Benefit from card acceptance functionality and offer more ways to pay in your store.
Smaller: No more clunky wires, separate scanners and key boxes. Payzone Plus is completely portable and won't take up lots of space on your countertop.
Faster: Get super-fast, reliable transacting in the palm of your hand with Payzone Plus. Service your customers faster and make your queues smaller.
Better: A better package that combines bill payments & card acceptance functionality. Plus better services, including exclusive suppliers such as British Gas.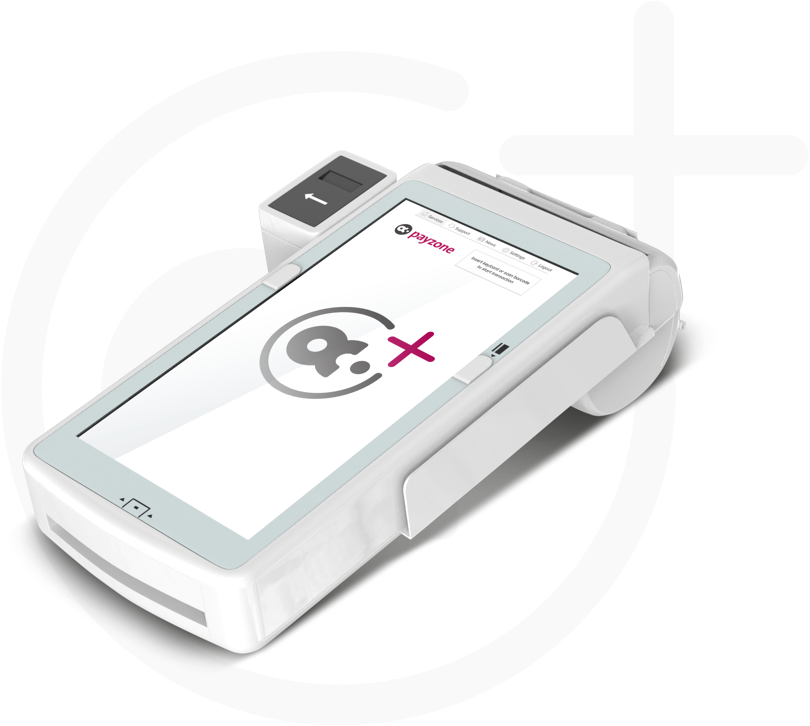 Get instant access to the UK's leading utilities suppliers

Get Payzone Today
We will send your enquiry to Payzone, who will contact you to discuss your unique requirements
Note:
Required fields include an asterisk | Click
here
to view our Privacy Policy