ShopMate Management Portal
Detailed store reports on the go
We are proud to announce that ShopMate Management Portal is now live. There is no fee for this new service.
You will now be able to access your ShopMate data at any time, from any device or any location – keep your finger on the pulse for all your stores.
The ShopMate Management Portal is available FOR FREE to all ShopMate users.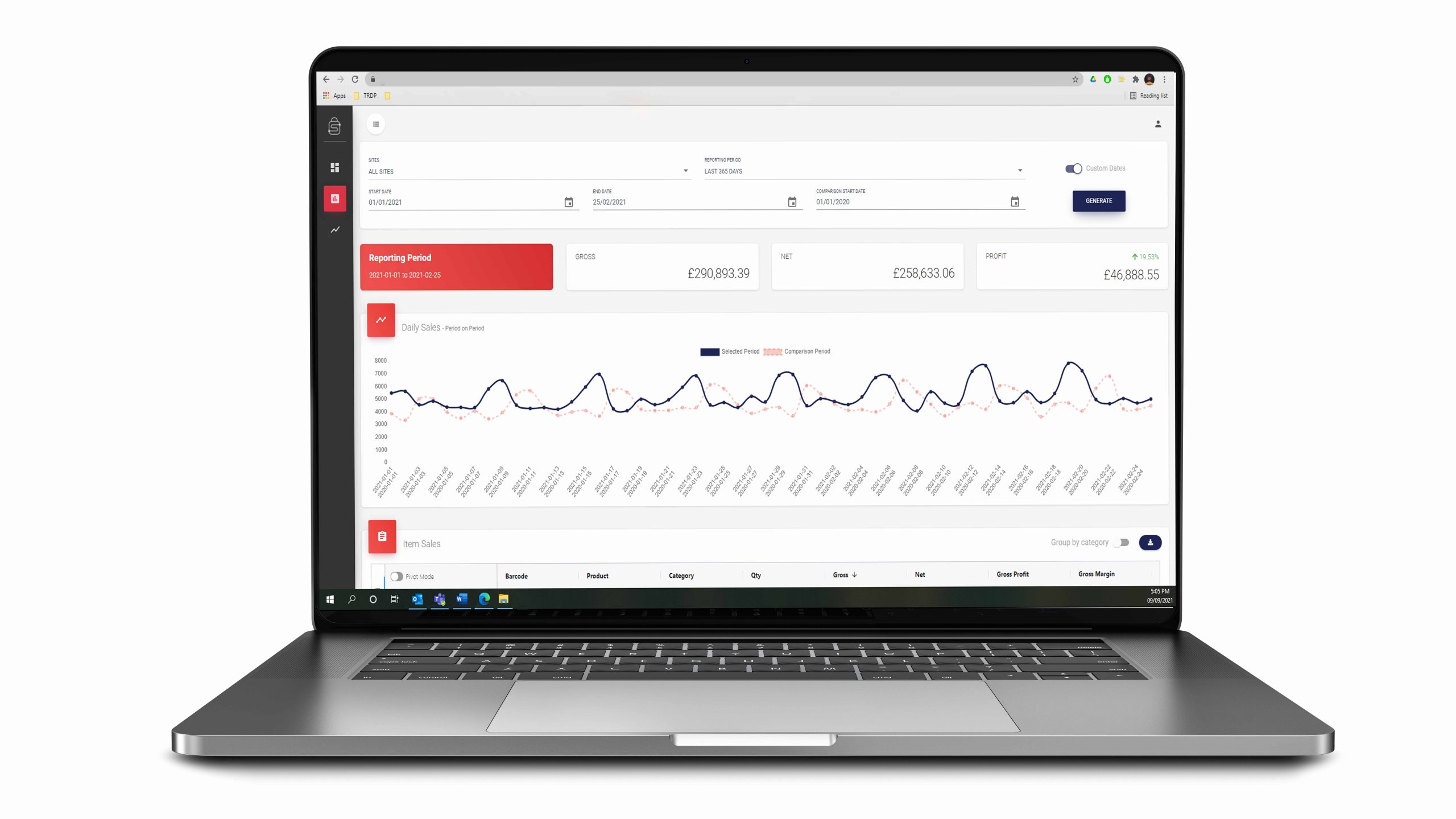 Live Updates
Know what's happening throughout the day with up-to-date information no matter where you may be
Product Analysis
View your wider sales figures, delve into individual categories and products
Flexible Reporting
Explore and compare the data period to period, week to week, year to year
All stores in one place
Select all or individual sites, each updated in real-time so you know exactly what's happening
Available on any device
If you're connected to the internet, you're connected to your store's data. Compatible with any desktop or smartphone device.
No Additional Cost
If you're a ShopMate user, then access to our ShopMate Management Portal is already included in your service fees
'We believe that data is powerful, and our objective has always been to put that power in the hands of retailers. Our new ShopMate Management Portal does just that...'
Access your ShopMate Management Portal?
If you're already a ShopMate user, then you'll be able to access the online management portal now, with the cost already covered by your service fees.
Just click on the Customer Login button at the top of this page or click here.
Once you've signed in or created your account, you'll be redirected to the ShopMate website where you'll see your email in the top right. Click here, then on
Online Management Portal
and you'll have access.