Online Management Portal
Detailed store reports on the go
Store managers are often tied to their stores. Many stores open late into the evening, over weekends and bank holidays and these can be the busiest trading periods so it's easy to understand why it can be so difficult to get away.
If you could carry Back Office in your pocket you'd be able to step away for a while - watch the cricket, do the school run or be present at family dinner time and still check up on the days' sales when you needed to. You could even do some administration from home and spend less time in the stockroom.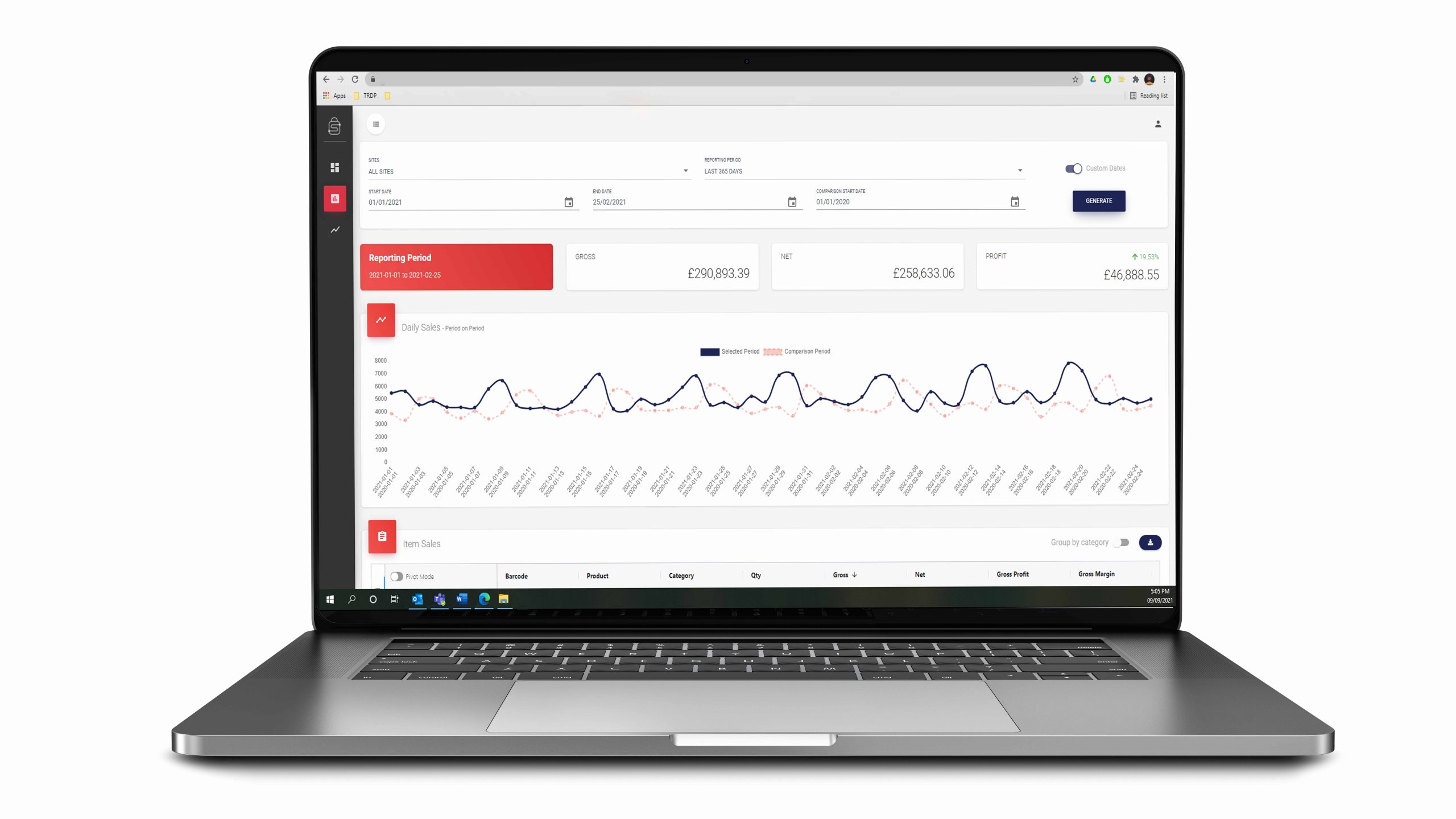 Live Updates
Know what's happening throughout the day with up-to-date information no matter where you may be
Product Level Analysis
As well as your wider sales figures, you can dig into individual categories and products to see what's selling and what isn't
Flexible Reporting
Like ShopMate, our online reporting portal allows you to explore the data from a wide variety of date ranges, from a week to a year, with the option to include your own date range if you prefer
Compare like-for-like data
Want to see how you've progressed? You can quickly add a comparison period to your report to see how your business has changed
All of your stores in one place
If you own more than one store, then you'll be able to access the data across your entire estate in one place. All updated in real-time
No Additional Cost
If you're a ShopMate user, then access to our Online Reporting Portal is already included in your service fees
'We believe that data is a powerful thing and ShopMate's objective has always been to put that power in the hands of retailers. Our new reporting portal does just that...'
How do I access the online management portal?
If you're already a ShopMate user, then you'll be able to access the online management portal now, with the cost already covered by your service fees.
Just click on the Customer Login button at the top of this page or click here.
Once you've signed in or created your account, you'll be redirected to the ShopMate website where you'll see your email in the top right. Click here, then on
Online Management Portal
and you'll have access.
Not a ShopMate Customer?
Not a problem! Just fill in the form below and we'll be in touch to have a friendly, no obligation discussion about your needs and to see how we can help!
Note: Required fields include an asterisk