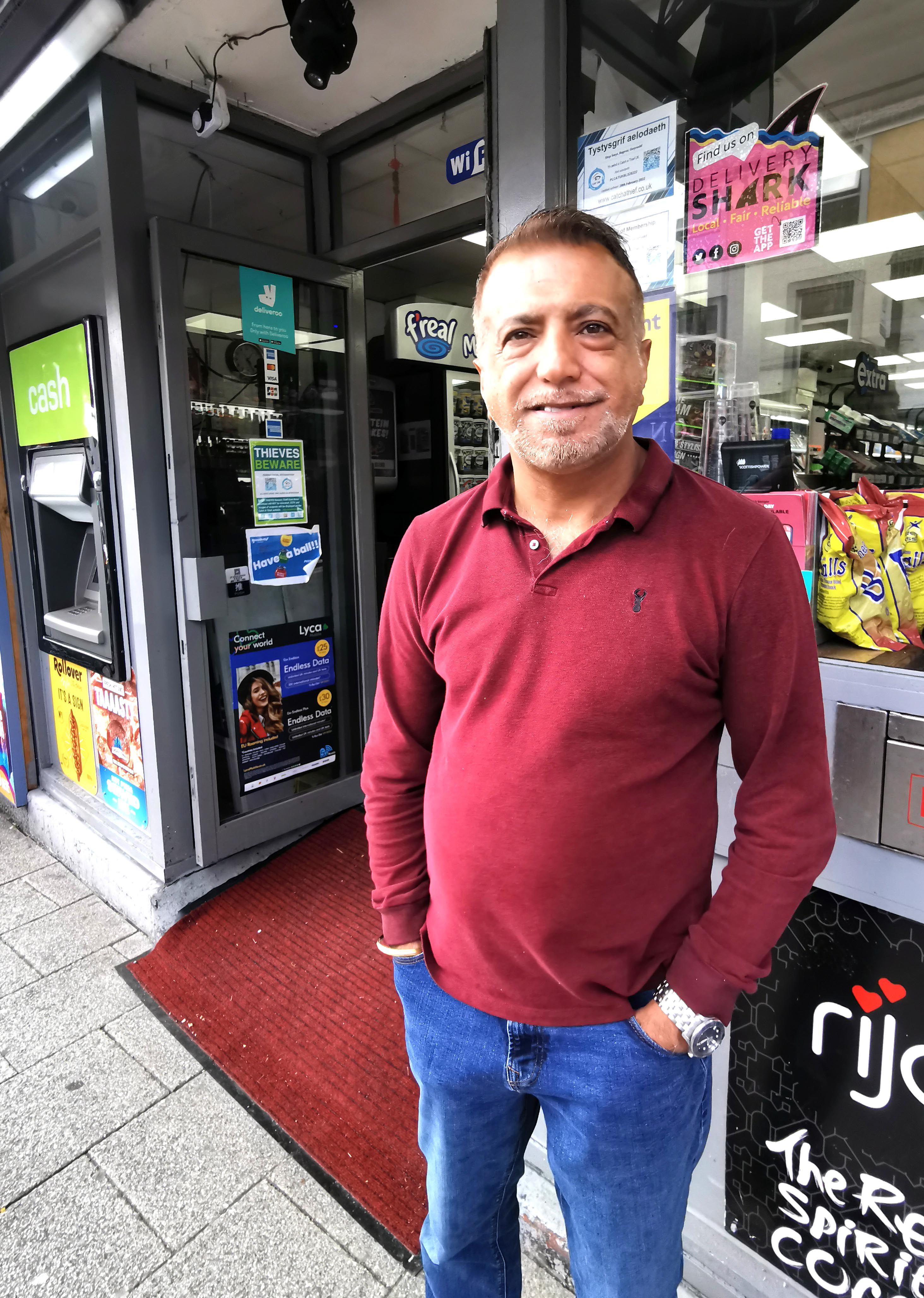 Late Stop Bangor has not been intimidated by the presence of a Morrisons Supermarket across the road, and has successfully used our Basket home delivery service to build their share of the local convenience market. Bangor is normally a vibrant student town, but lockdowns kept students at home.
During Covid lockdowns the team reinvigorated sales by introducing Basket to allow local residents to order directly from the store. There were no students during the period, so it was introduced to help permanent residents get the items they needed during the lockdowns.
Mr Bipin Chawla runs the Independent 24-hour store supplying visitors, residents and students in the city. Situated on the busy Holyhead Road, the store has a smart black sign bearing "The Times" logo along with the store name and advertorial posters to let shoppers know they can grab a hot coffee. The store is only 1,700 sq feet, with two sections, front and back, divided by a central wall.
To the left upon entering the store, customers can select a F'real milkshake or choose from the wide drinks selection in the chiller. Two large, open fronted chillers flank the left-hand side of the store with sandwiches, pasties and snacks and soft drinks. One side of the half-height centre console is stocked with confectionery and the other with newspapers, magazines and a small, grab and go display of fresh, ready to eat fruit. Behind the newspapers lies an entire wall of crisps and snacks. A hot drinks machine with accompanying snacks to the left of the counter. The counter is situated on the right-hand side of the room, near the door, with a display of alcohol behind and a less prominent tobacco cabinet to the side where it doesn't take up valuable display space.