Local Loyalty
Your new customised loyalty scheme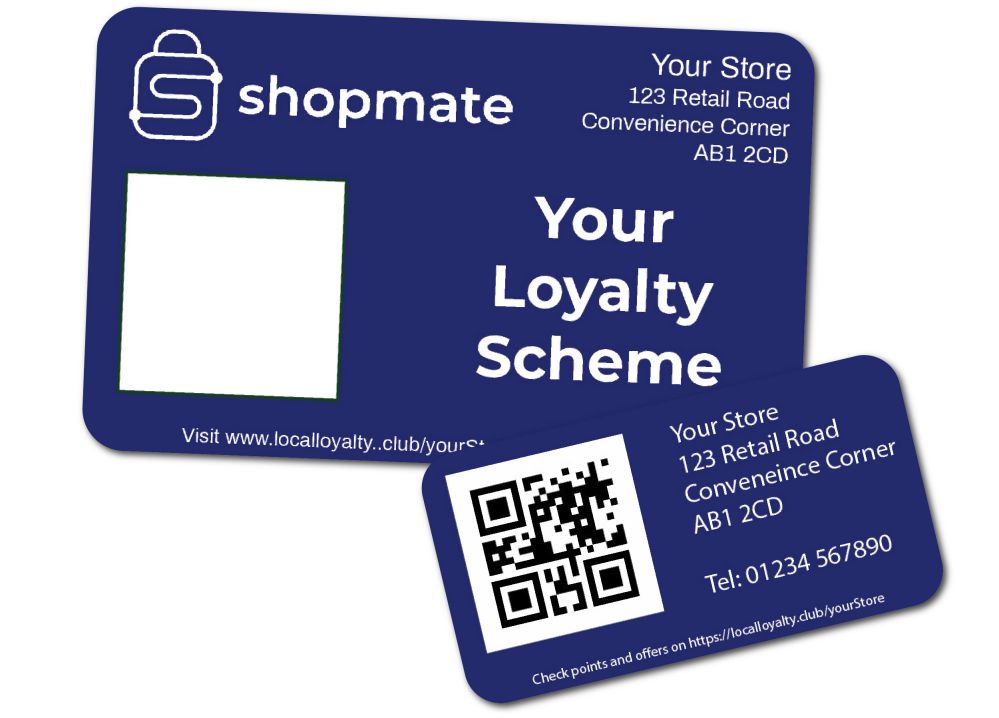 Did you know that ShopMate has its very own Loyalty system? Local Loyalty helps stores encourage repeat visits by offering loyalty points to customers at the point of purchase. ShopMate handles all of the heavy lifting, so all you and your staff need to do is scan and smile.
What's more, Local Loyalty also supports Loyalty Only promotions, allowing you to reward your loyalty customers further. We also understand the importance of communicating with your customers, so Local Loyalty allows you to regularly promote yourself to your members via text messaging.
179 stores successfully use Local Loyalty already, what could you do with it?
How Local Loyalty helps you flourish
Customisable
Make your loyalty card your own - match it to your store fascia so it is easily recognisable to everyone in the neighbourhood
Communicate
Stay in touch with your most important customers and encourage repeat visits with regular updates from the store.
Promote
Loyalty isn't just for big box stores. You can offer targeted promotions and measure the results
'We started running Local Loyalty due to the amount of competition in our town. We've got a newsagents next door and a Spar up the street, we really wanted to stand out. Since the start, we've seen year-on-year turnover and profit increase dramatically thanks to bigger baskets.'
Local Loyalty is a card/web based loyalty system that integrates with the ShopMate EPoS system, enabling your shop to reward your customers for their loyalty and connect with them, delivering timely and relevant offers via web based messaging and SMS text messages.
Your customers sign up in store and give their contact details. They can then collect points to gain rewards and you are able to engage with and send promotions to those who have opted in.
Your customers are then able to redeem those points on any purchase that they make moving foward.
The value of the points is up to you and fully customisable.
Get Local Loyalty Today
Your exciting loyalty journey starts here
Note: Required fields include an asterisk