MediaMaster
Attract attention & make money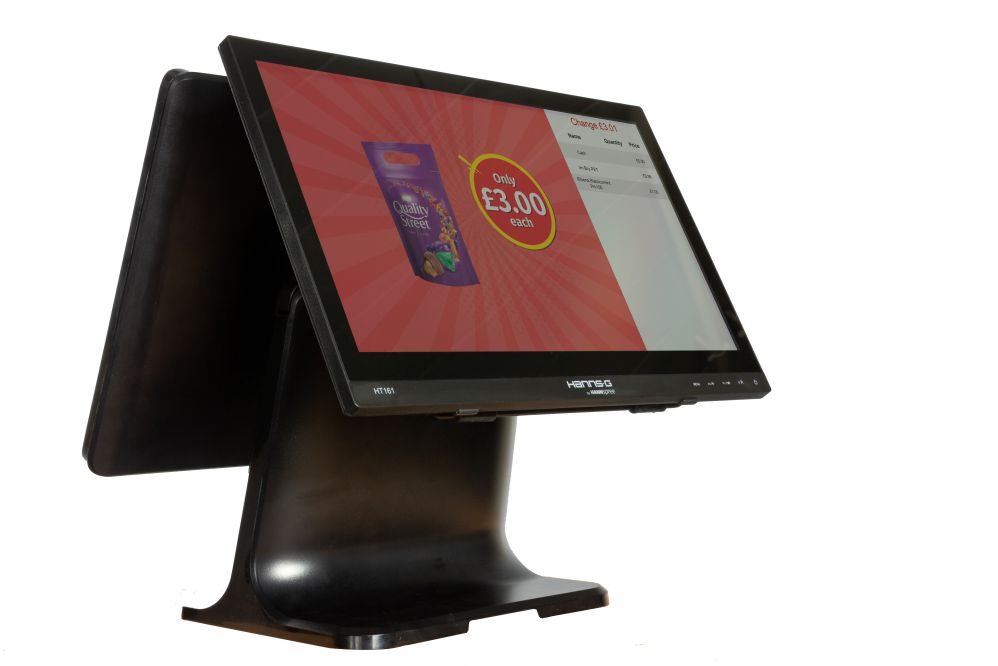 MediaMaster provides relevant promotions directly to your customer at the point of sale.
A customer-facing screen displays promos that match the promotions of your wholesaler plus brand ads and even advertisements of your own. We will provide promotions for every trading period and you do not have to create any content if you choose not to. You can, if you wish, opt-out of specific promotions, making MediaMaster both effort free and customisable.
All for just £2 per week!
How MediaMaster helps you flourish
Fully Managed Service
We take the hard work out of your advertising. For each trading period we'll keep your screens up-to-date with wholesaler and brand adverts.
Attracts Attention
MediaMaster also acts as your till-roll, keeping your customers' eyes on engaging advertising to encourage impulse purchases.
Makes Money
Enjoy an uplift in sales or go further and sell your own advertising to other businesses in your local area, commission free!
"The ads have captured customers' imagination and given previous stagnant areas a new focus. Promotions are essential to our business and MediaMaster is an invaluable ad platform. This solution will future-proof our business."
What you get with MediaMaster
We supply a screen for each of your tills - when connected to the internet, the screens will receive a regular feed of fresh and current promotions. The customer sees both their purchase details and the promotion which ensures they are looking at the screen at the point of sale.
MediaMaster screens are proven to increase the sale of promoted items. It's no secret. Promotions do drive sales.
MediaMaster is increasing sales in 1,061 stores - isn't it time yours was one of them?
Get MediaMaster Today
Just £2 per week with no setup fee
Note: Required fields include an asterisk