Basket
Become a Brick & Click store today
Basket is your shop in everyone's pocket.
Instantly start selling groceries online to your local area without the need for technical knowhow. With Basket, your store will be at your customers' fingertips in no time.
Basket's innovative technology empowers all convenience store retailers to offer 'Click & Collect' and delivery services in an affordable, simple way.
Whether you want your entire stock available to customers, or just selected lines, Basket can handle it. Just let us know the products you wish to display, and we'll do the rest.
What's more, ShopMate's Basket integration means that your orders appear directly on your till and reports.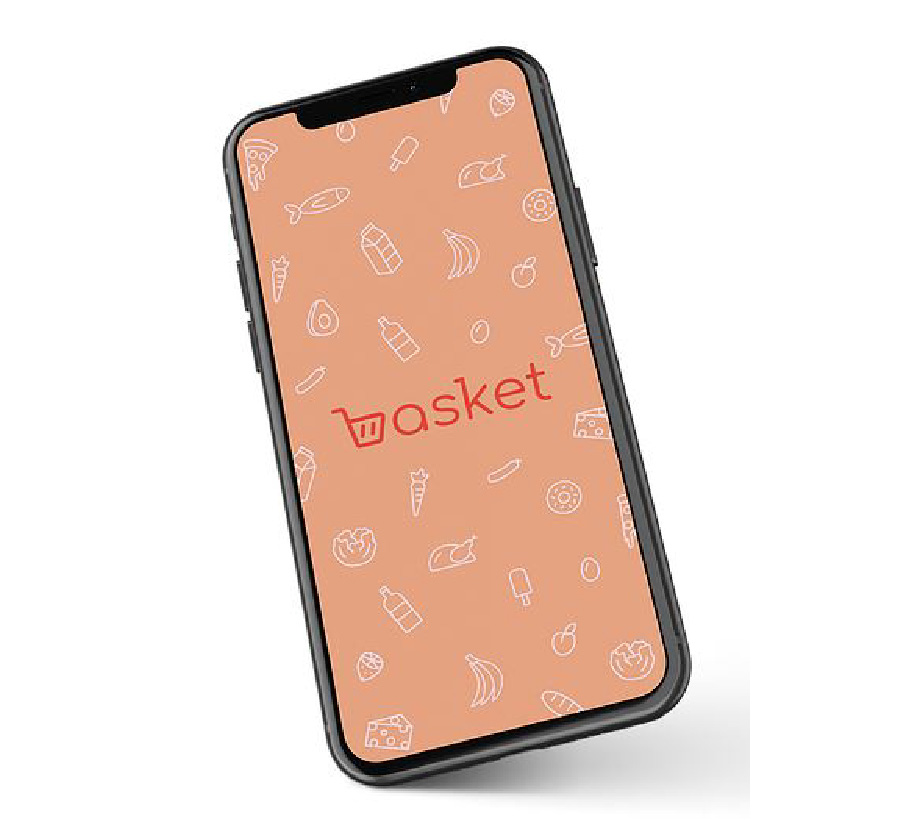 More and more customers are doing their grocery shopping online. That may mean a week's worth of groceries or a top up mid week, but these days may also mean a weekend order for evening drinks and snacks. There are many ways a convenience store can benefit.
How Basket helps you flourish
Easy Set Up
We'll help you select the most important items to upload and help you upload your first 500 items. We handle images and descriptions to save you time and help you hit the ground running.
Customisable
You set the opening times, processing times and the available delivery slots. All payments are handled securely through the app which is efficient for you and easy for your customers.
Fully Integrated
Your team get notifications of each transaction through the till. All the transactions are integrated with ShopMate so you can be sure you're still in control of your stock.
Your customers download the Basket App or visit the Basket website. They can locate your store by typing in their postcode, select their items and pay via the app.
You can decide on how far from your store you are happy to deliver, set your own minimum order value and the times you are able to offer deliveries.
Get Basket Today
Note: Required fields include an asterisk
Frequently Asked Questions
How much does Basket cost?
It costs £250 to sign up with Basket. Basket will charge 3% per transaction plus 0.17p and 1.4% for bank charges on card payment.
How long will it take to get started?
From your first enquiry, it normally takes 7-days to sign you up, add your products, set up banking and get everything ready. You choose which products you want to sell online, and we import all the product details and images.
How quickly will I get paid for completed/delivered orders?
Funds will be settled directly on the standard card processing terms of day-3.
How do I manage my Basket store?
You will receive access to a Basket business app or you can use their online portal. From here you can make adjustments to your store settings like the area you will deliver to and when you're happy to make deliveries.
How do I manage Deliveries?
We offer a separate Basket Driver App to help your driver plan route and handle Challenge25.
Can I pick whether I offer Click & Collect, Delivery or Both?
Yes! Basket is designed to be flexible for you and your customers.
Does Basket work on all platforms, phones, tablets, PC's
Yes, Basket is available for everyone including iOS, Android and Web platforms so it will suit all your customers.
Can I set my own delivery charge or minimum order requirement?
Yes, you can set a flat delivery fee or a minimum order requirement for any Basket order through the business app or on the web portal.
Can I edit the 500 products listed on my site and add additional items?
Absolutely, the initial 500 products are loaded to get you started with minimal work. You can add or remove products from this list at any time. You can even add your own customised products specific to your store like local produce that you know your customers love.